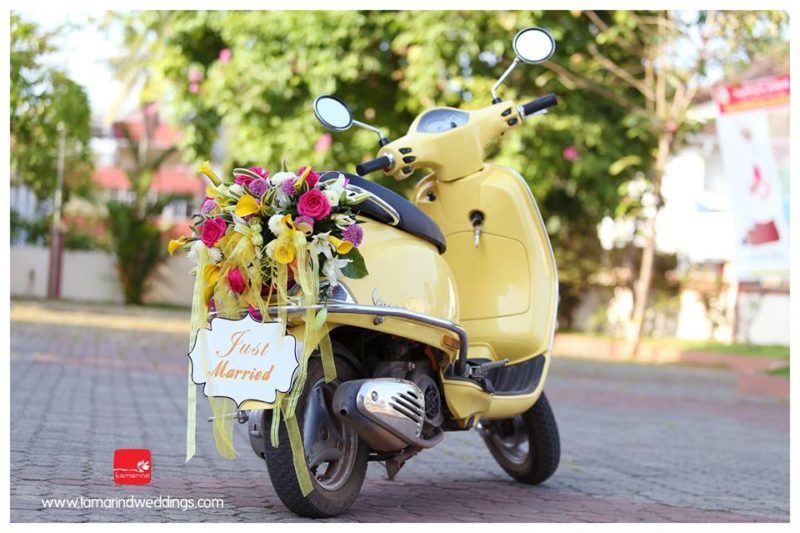 After a bustling wedding, filled with festive celebration, every couple needs to relax and get away on an unforgettable honeymoon. Let your wedding bliss translate into fond memories in this quality time you both spend together.
If you are travelling abroad for the first time, planning a honeymoon might be a challenge. Consult with couples or friends who have visited foreign countries to gauge a fair idea about the place, cuisine, transport facilities and laws. A travel agent can also help you aplenty.
If you are a frequent traveller, you may already be familiar with many procedures related to foreign travel.
Either way, we hope that your honeymoon will lead to further discovery and adventure with your better half. This handy checklist will help you plan for a complete stress-free honeymoon:
Last-minute honeymoon checklist for couples going on foreign honeymoons!

Smart couple basics!
Foreign travel includes carrying a number of documents with you at all times. A handy passport holder or wallet with multiple storage valves can stock all your relevant cards and hotel information.
We all love "Indianess" even if we travel abroad, especially in our food. Scout well beforehand where Indian cuisine is served, or ask friends who have travelled. You may never know when you or your partner would like to eat something homely and nice!
Check the weather. In some countries such as Singapore and Malaysia, weather can play havoc with your day. Sudden uncharted bouts of rain can disrupt the beautiful summer walks which you had planned with your loved one. Quickly google the weather forecast for your honeymoon week and pack accordingly!

An easy-to-carry camera:
Honeymoons often give you an air of spontaneity. To capture those candid moments, it's always prudent to carry a light-weight, easy-to-carry camera with you at all times. Even a great phone camera, or one which can have extra lenses fixed onto them can work.
Often, heavy-mode cameras cause unnecessary extra bulk, are difficult to maintain and also attract additional charges at many tourist sites.
Consider carrying quick portable chargers and additional storage mediums also to fuel those camera-crazy moments!

Pack electrical converters and adapters:
Most couples forget these – without which the very basics of technology will not work! Cross check adapter plug specifications of the country you are leaving to and purchase one which will work.

Travel locks:
It may seem unimportant, but the right click of a lock may just save you money in new places. Add this to your honeymoon checklist.

Ziploc bags:
A quick stashing of your wet swimming suit in a Ziploc can save your super-expensive camera in the same bag from getting damaged! These plastic bags are light and portable and very versatile in nature. Make sure you keep some with you at all times.

A pocket umbrella or a poncho:
The rain is beautiful! Take this opportunity to dance with your partner in the rain – or cover them up with a nice pocket poncho or under a shady umbrella.

Insect repellents:
Who knows what's out there in the grass you are lounging on! Choose an insect repellent suitable for your skin and carry it with you everywhere. It's best if you consult with your dermatologist before buying one.

A pocket compass and a map:
Just in case Google fails (which it never does, we hope!), you and your spouse can do some adventurous wandering and come straight home!

Hotel information, calling cards, emergency numbers:
No-go without these! Make sure you have these details saved digitally and on paper with you throughout the honeymoon. Sometimes, storing your calling card details in multiple places can save you from hassle due to misplacement of bags or theft, either of which we hope will never happen!

Travel Insurance:
So many banks and credit cards have this facility. Enquire with your booking agent whether you can avail any such insurance for last minute cancellations and losses.

Medicines:
Your country's medicines may not be available in other countries. So, stock up if you take any daily medication. Basics such as band aid, aspirin or paracetamol, antacids and motion sickness medication may even differ widely in prices in foreign countries.
However, let's hope your honeymoon will never have to see the use of any such medication. A good idea to avoid health issues would be to eat light and drink plenty of water throughout the trip.
We know being on your honeymoon wipes away all your thoughts on responsibilities. Before getting carried away by love's soft call, do the following:
(i) Set voicemails and auto-responders on your home and professional phones and emails.
(ii) Always leave your hotel information and basic itinerary with close family or trusted friends so they know how to reach you.
(iii) Keep photostats of your credit and debit card at home where it's quickly reachable.
(iv) Share any other documents and information which you feel pertinent with your immediate family.
Though we hope a honeymoon should be a glorious time, a little safety and a quick run through this last-minute honeymoon checklist can save you from a lot of hassle and give you the quality time you truly deserve from each other!
Recent Posts
Recent Comments