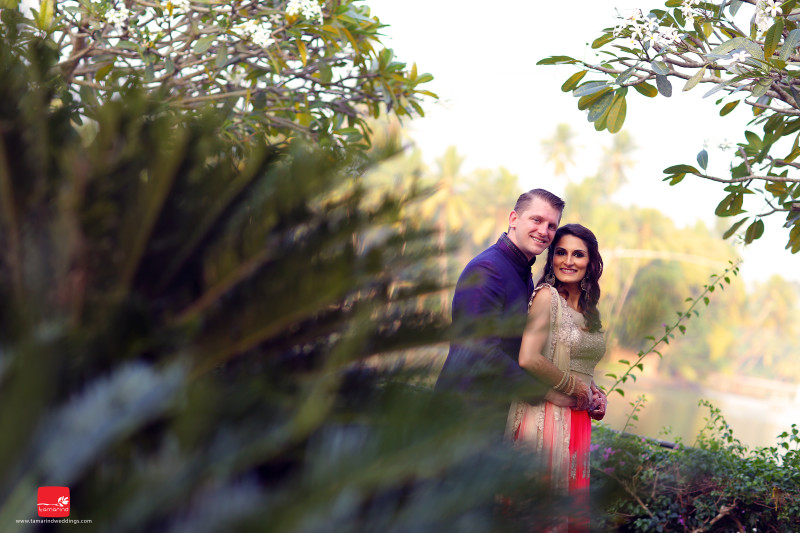 "Every love story is beautiful, but ours is my favourite" – This is something every dreamy-eyed, love-struck couple would say. At the end of Deepti and Anthony's Kerala destination wedding celebrations, we at Tamarind realized that this love story is definitely going to be one amongst our favourites!
Deepti and Anthony both have amazing personalities! You can easily fall in love with their enchanting styles of interaction! Deepti is quirky, fun and ever so beautiful! On the other hand, Anthony is a man of few words whose charm you cannot ignore. Maybe its these surprising differences that made them hit it off when they met in Chicago!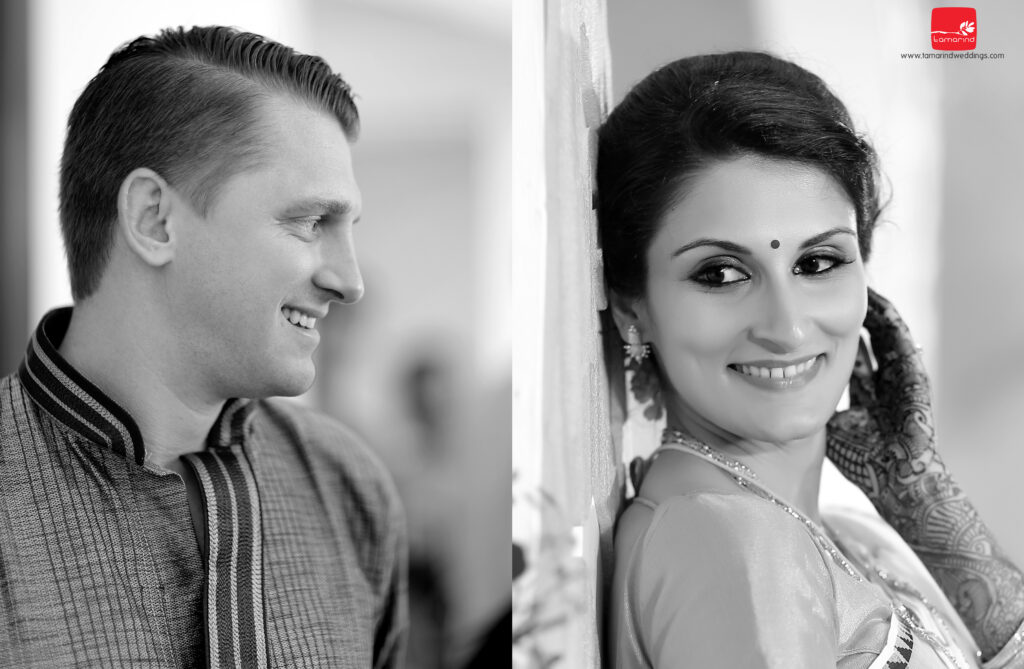 A few months following the proposal, we received a call from Deepti's father. Like all parents, he would do anything to make his only daughter's dream into a beautiful Kerala destination wedding! Furthermore, he wanted it to be an experience no one would ever forget. The lovable man happens to be one of the most delightful clients any wedding planner could ever ask for! And we were especially thankful to him for choosing us to manage his daughter's wedding.
After a year of Skype calls, discussions and presentations, they already felt like family to us. We partnered with Ramada Resorts in Cochin. Ramada Resorts played a perfect host to all the guests who had travelled from across the globe to be a part of this Kerala destination wedding. Especially relevant is the effort they took to make this a memorable experience for the family.
The two-day wedding celebrations began with a Sangeet night, filled with dance and music, followed by a lot of surprises for the bride and groom.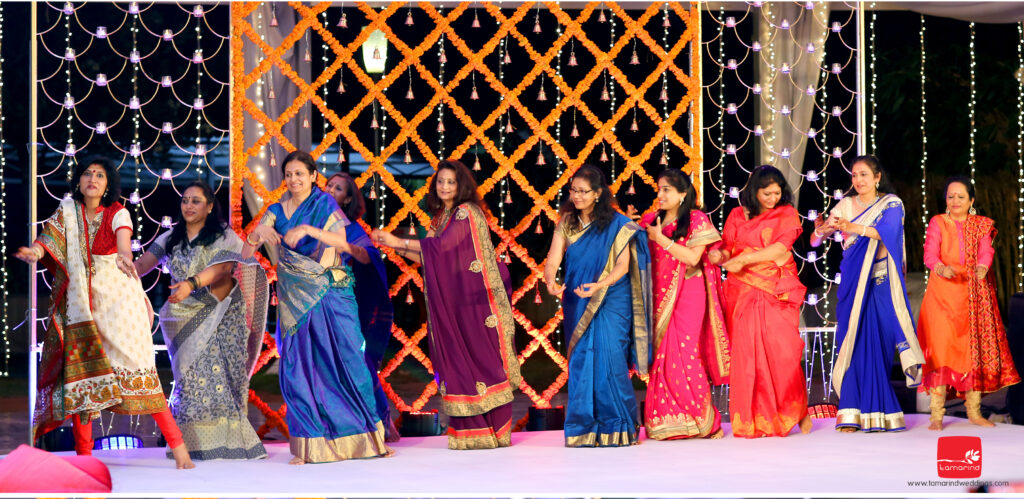 Anthony is an Italian-American and Deepti is an Iyer girl. Therefore, we went for a fusion wedding ceremony. More than a traditional function, this was an adapted version of the traditional Iyer wedding. Indian weddings demand the participation of close family and friends in addition to strong cultural rituals.  Hence, it was a treat for Anthony and his family to watch our loud and happy traditions.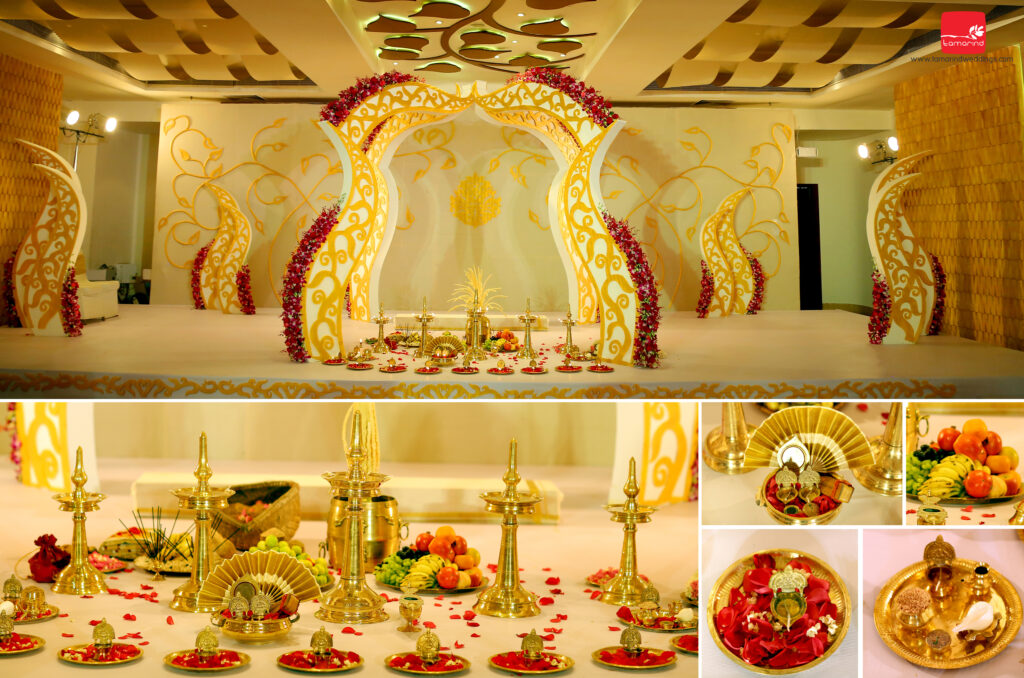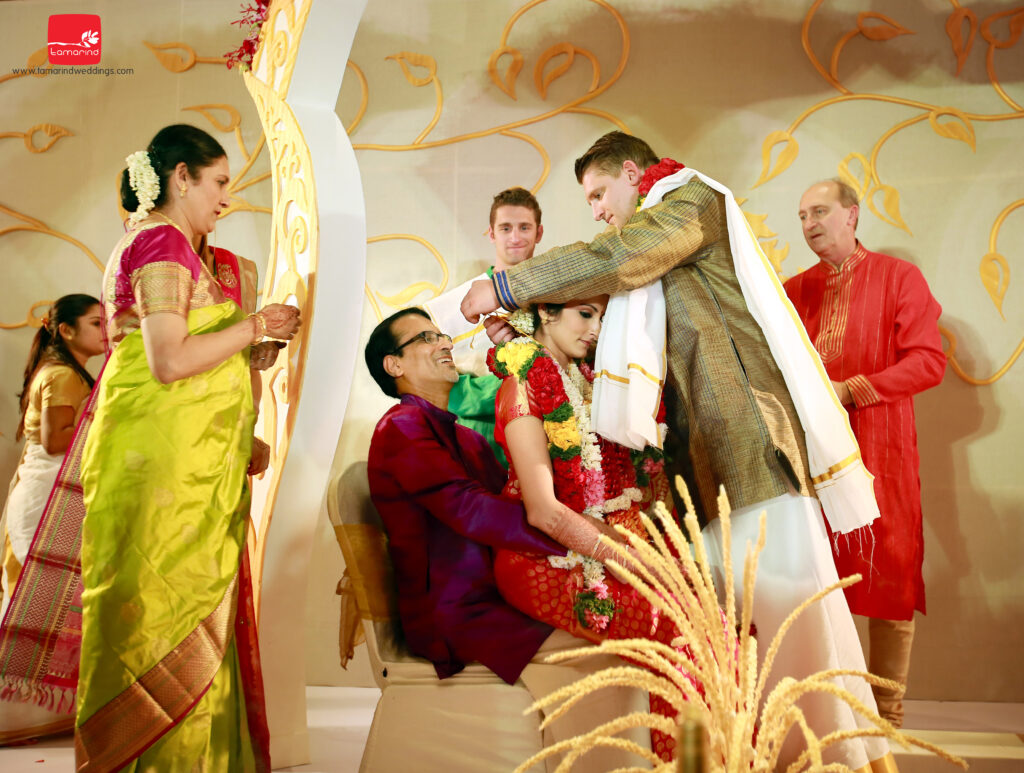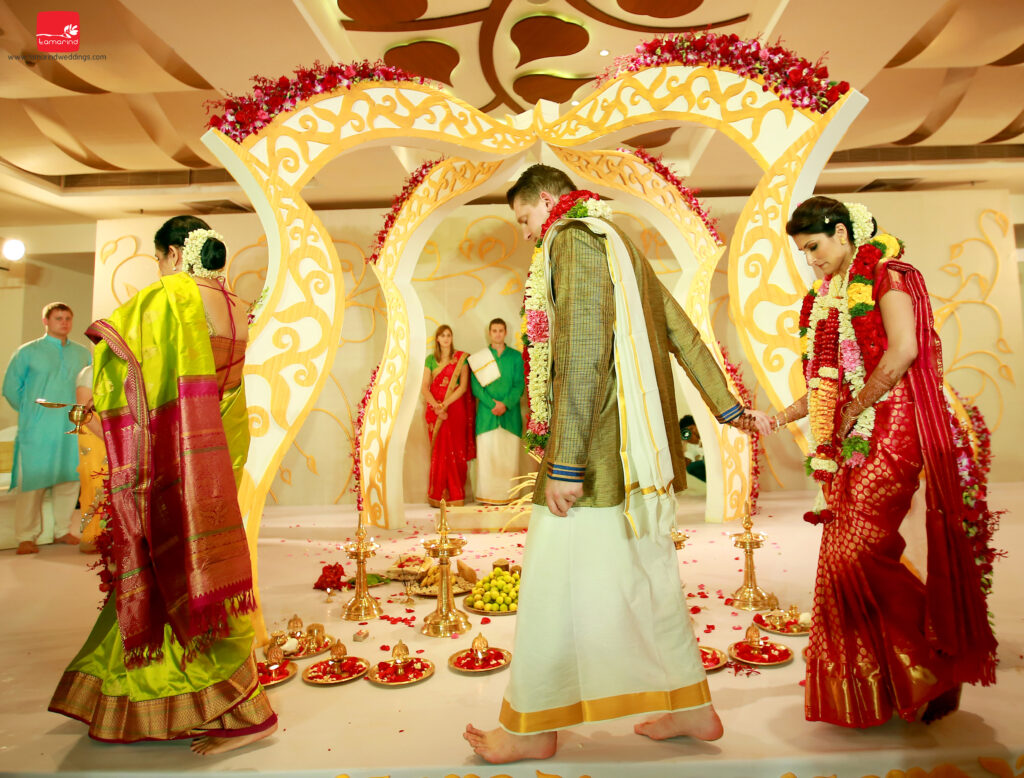 For the décor, we went for a 'tradition with a twist' theme. The main colours used were pink, ivory and gold. Deepti looked every bit of a gorgeous bride while her groom looked dashing in his traditional South Indian attire. Her confidence and poise translated on screen and print, evident in their wedding video below:
Kerala destination weddings are a growing trend. We find more and more people looking to hold their wedding here in Kerala amidst the swaying coconut trees and unruffled backwater spaces. Couples choose Kerala because of the rich cultural setting of the place and also due to the easy availability of accommodation and facilities throughout the year. In addition to the natural settings of Kerala, the availability of wedding planners who can deliver fairy-tale Kerala destination weddings is a great bonus for couples!
If you are looking to hold a destination wedding in Kerala, you've come to the right place!
Want to know more about such a traditional Kerala destination wedding?
Read here:
Neutral Wedding: A changing trend in Kerala for Destination Weddings
Recent Posts
Recent Comments