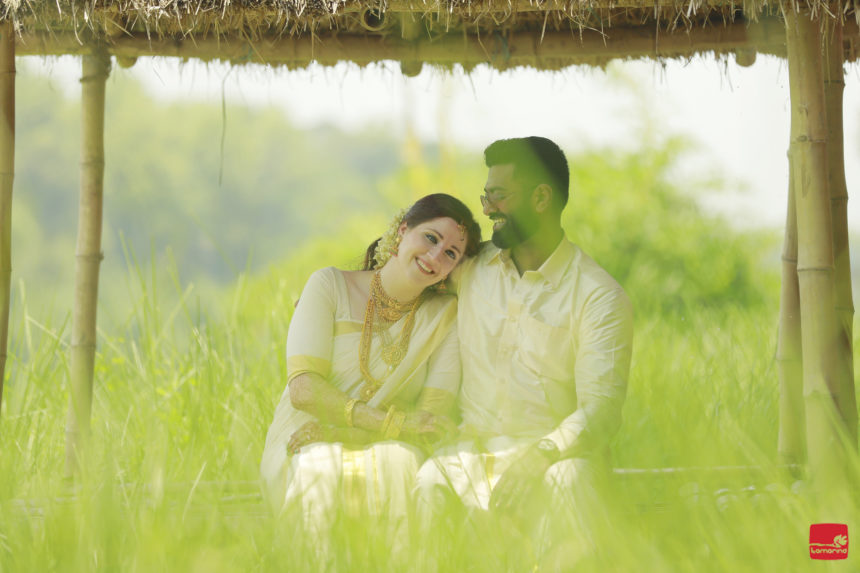 As wedding planners, we get invited to all sorts of weddings – the grand, the opulent, the fun and the quirky, the list is endless. But this summer, we got to be a part of a wedding which was nothing but full of love and warmth.
Our bride, Hillary, travelled across the globe to marry the man of her dreams in a simple temple wedding ceremony in a small town called Aranmula in Kerala. We tailor-made this wedding to reflect the honesty and simplicity in their personalities as well as their relationship. The wedding also brought together two families that were culturally very different, but yet, very similar at the core. That was probably what made these two hit it off in the first place!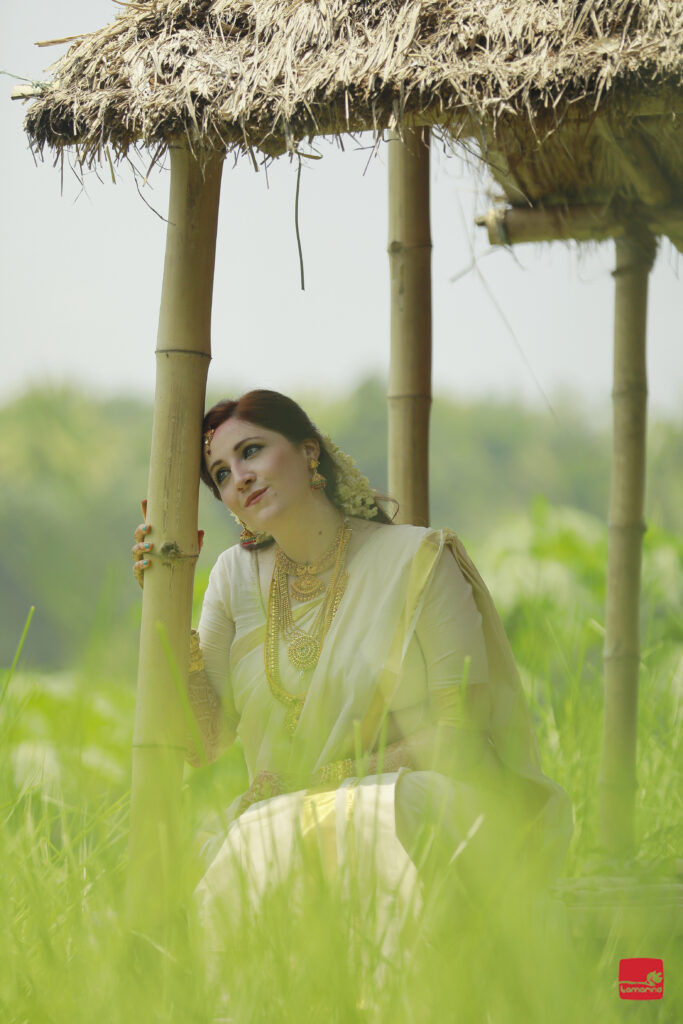 Hillary's only brief was that she wanted a wedding that reflected the beauty of this land and nothing over-the-top. Having only seen Kerala in photographs, she was in awe of its beauty. Hillary and Sujith did not want a fancy resort or a large convention centre to hold the ceremony, so we started a journey across the Southern part of the state to find a suitable destination for their nuptials. Quite accidentally, we stumbled upon this temple in a little village that seemed just perfect for this intimate wedding ceremony. The next step was planning the décor!
We wanted to create something that would blend seamlessly with the surroundings. The temple premises was done with wooden pillars surrounded by trees. There was a lot of greenery all around and in order to create a décor that merged with the ambience of the temple as well as that of a village, we made a Mandap with bamboo poles tied together with coir strings. We then suspended tender coconut leaves woven together along with jasmine garlands and red carnations from the top. These carnations, hung upside down, formed a beautiful frame for the ceremony.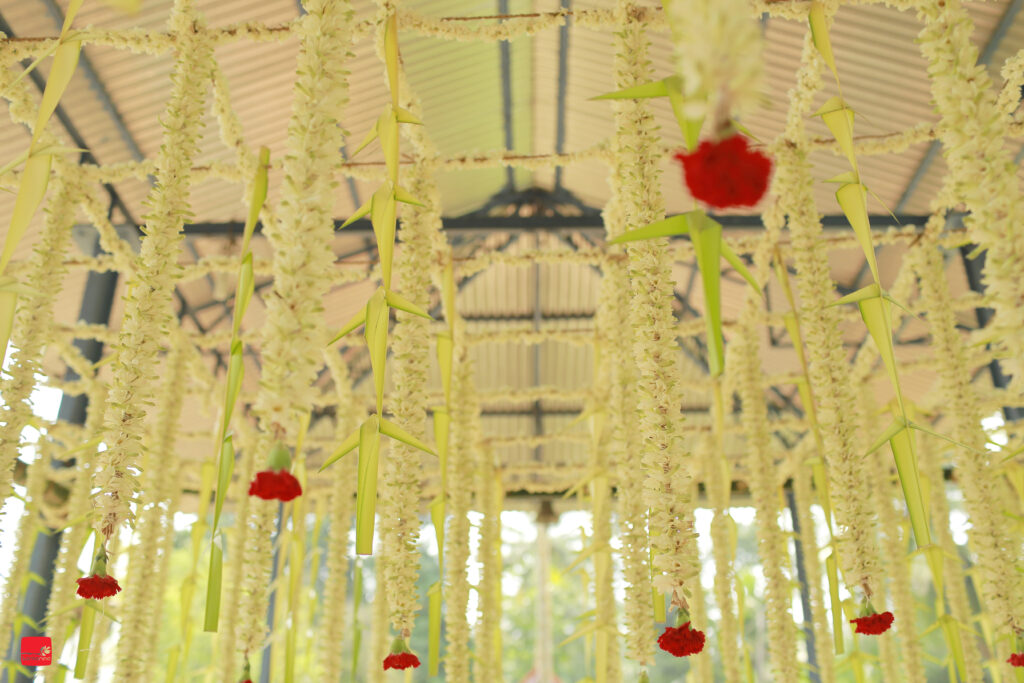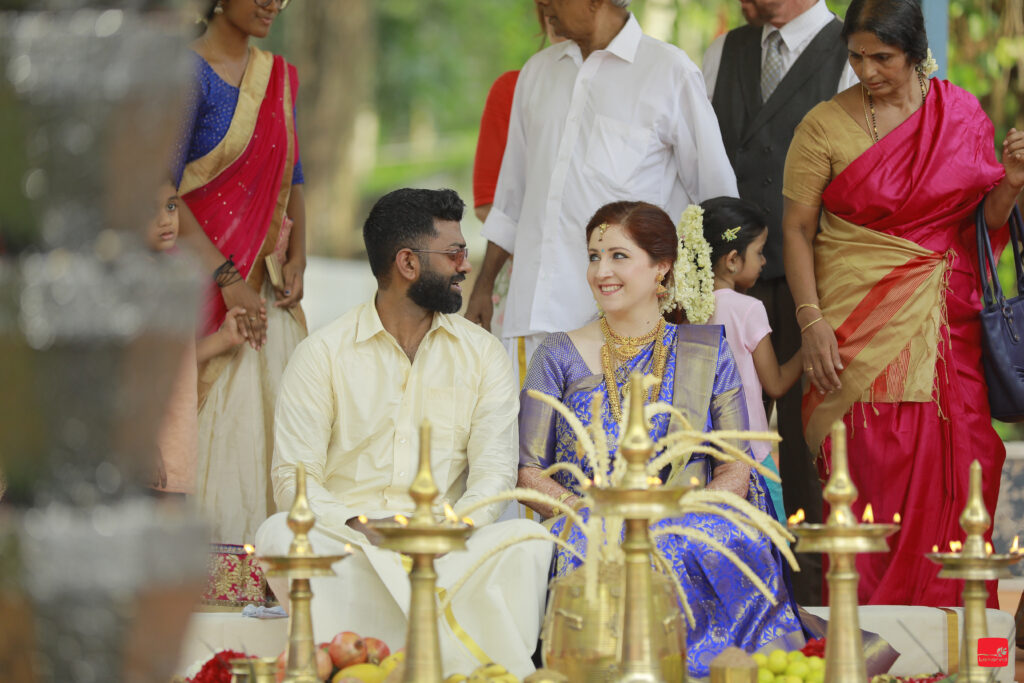 Kerala is gaining popularity as a wedding destination with a wide range of available options suitable for any taste – be it a Mandap set against the serene backwaters, a summer beach wedding, a ceremony at the hill-top or a temple wedding like this one. There is a lot we take from each of our weddings but what we realized through this particular experience was that weddings do not have to be large and ornamental to be beautiful. Take a good look around you, you might just find your source of inspiration somewhere around your own backyard!
Recent Posts
Recent Comments