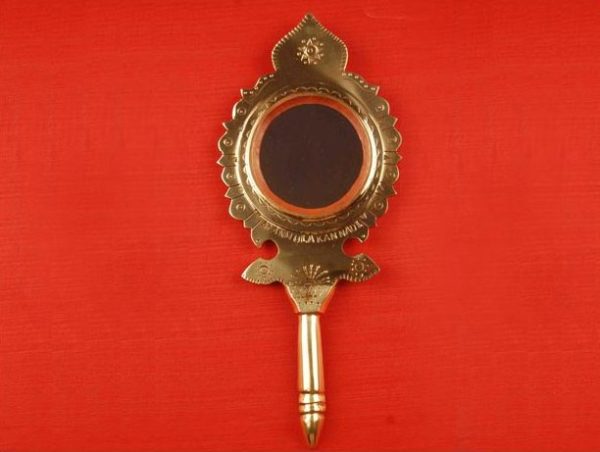 Shopping for authentic Kerala souvenirs to gift your friends and family? Let Tamarind give you some ideas regarding what you could buy!
Kerala souvenirs or gift items native to the state
Kasavu sari:
Silk (kasavu) adorned saris suit every woman at every age and with any complexion. The crisp whiteness along with silky golden border gives another worldly appeal to the lady wearing it.
Authentic silk looms from mills are pricey, but often worthy investments. Nowadays, kasavu products are designed to suit tastes of working women and teenagers.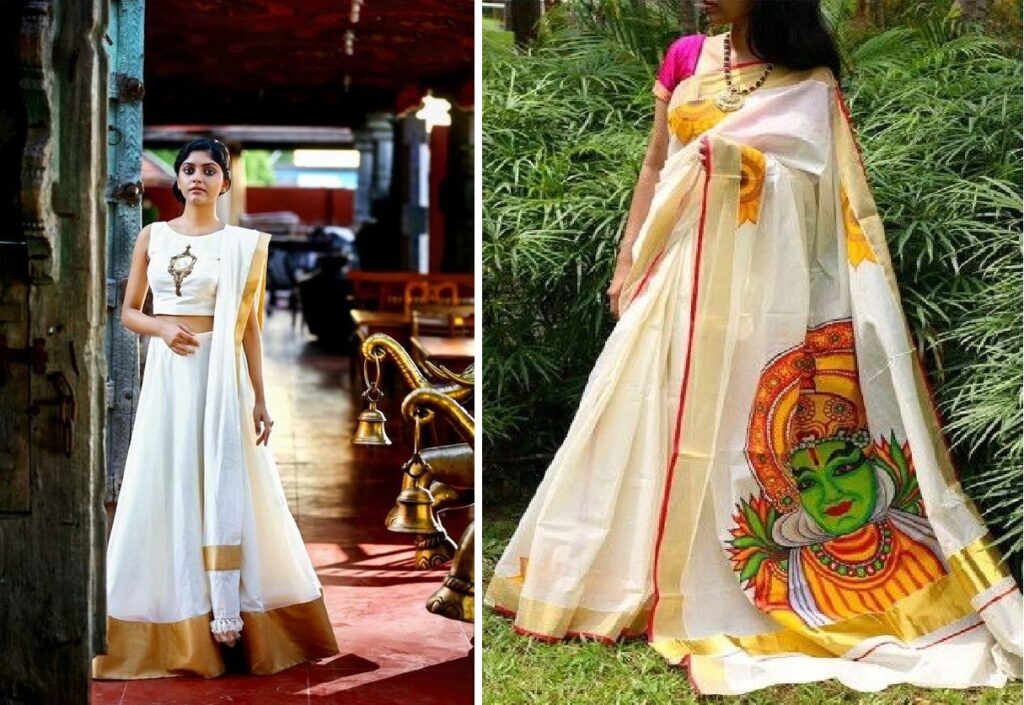 Since kasavu is always in fashion, men have had their own share of products such as the Kasavu mundu. This is a pure cotton handloom which they can comfortably wear under kurthas and shirts.
Spices and condiments:
Kerala is the production paradise for some of India's most flavorful condiments. A jar of dark brown organic honey from the tribes of Wayanad or a specially packed box of tea leaves from the gardens of Munnar can make wonderful gifts. As Kerala is amongst the largest tea growers in the world, you can choose from a variety of teas such as rose tea, orange tea, green tea, etc.
Cardamom, pepper, cloves and nutmeg – four spices with great medicinal value are good take-home items. Another condiment Kerala is known for is fresh home-made jaggery.
Kerala boat figurines:
The snake boat or Kerala boat figurines are representative of the Nehru Trophy Boat Race (the vallam kali) held at the Punnamada Lake in Alappuzha. These boats or chundan vallams have been symbols of aristocracy in ancient Kerala history. They are now amongst the most sought after Kerala souvenirs. These miniature models often come in different types of light wood with embellishments and carvings.
Kerala Nilavilakku:
Nilavilakku is a symbol of grace and devotion. Hence, many Malayalees light them at auspicious occasions such as house warming ceremonies, inaugurations and weddings. Even a small miniature nilavilakku near your deity's figure or a hanging one at the entrance of your house can bring in the endearing charm of Kerala tradition. Most of them come in bronze, steel and iron alloys. When gifting, do take note of the weight of the nilavilakku.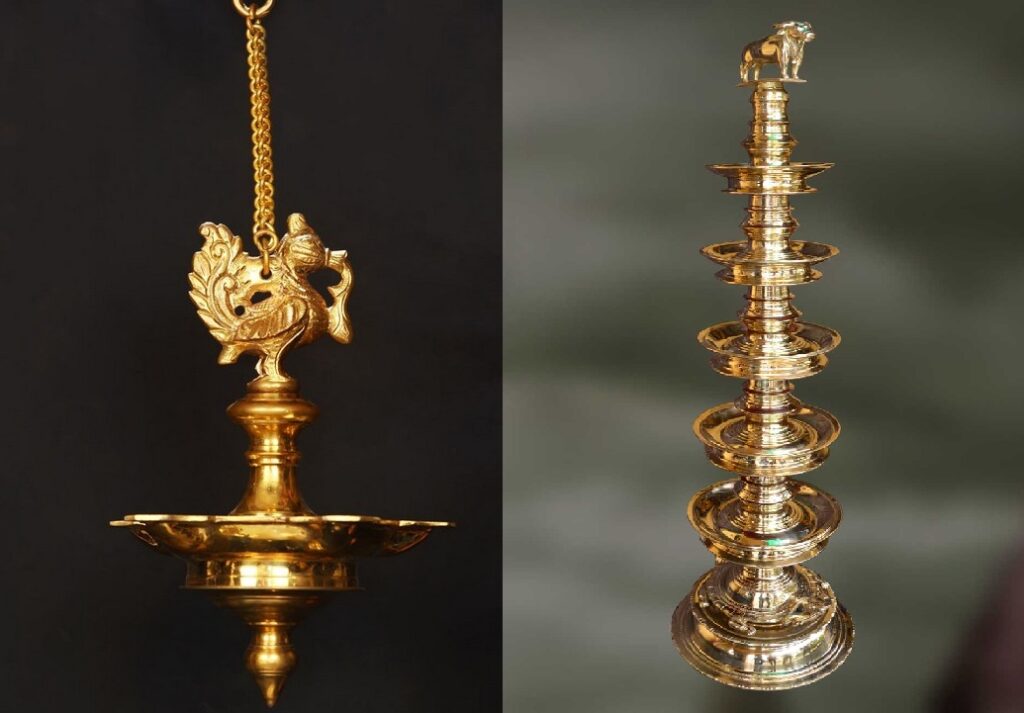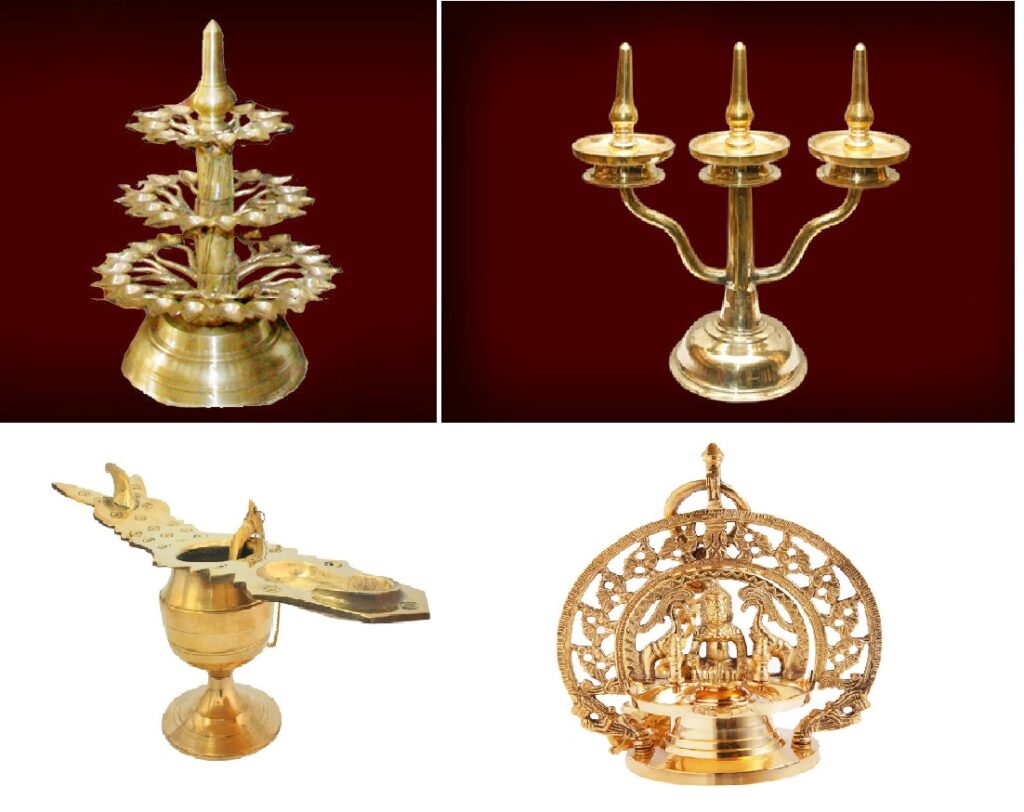 Jewellery boxes:
The authentic jewellery box or Netturpetti is a rare collector's item native to the Malabar coast. These hand-carved and metal-cased boxes come with embellishments and make an impressive statement when gifting!

Banana and Tapioca chips:
The crunch of banana chips is a sound every Malayalee loves to hear! Kerala is home to one of the world's largest tapioca and banana plantations. Because of this large-scale availability, you can try their products fried, steamed, cooked and even baked. Take a pack of these easily available chips with you to your loved ones and watch as they enjoy their unparalleled crispy taste.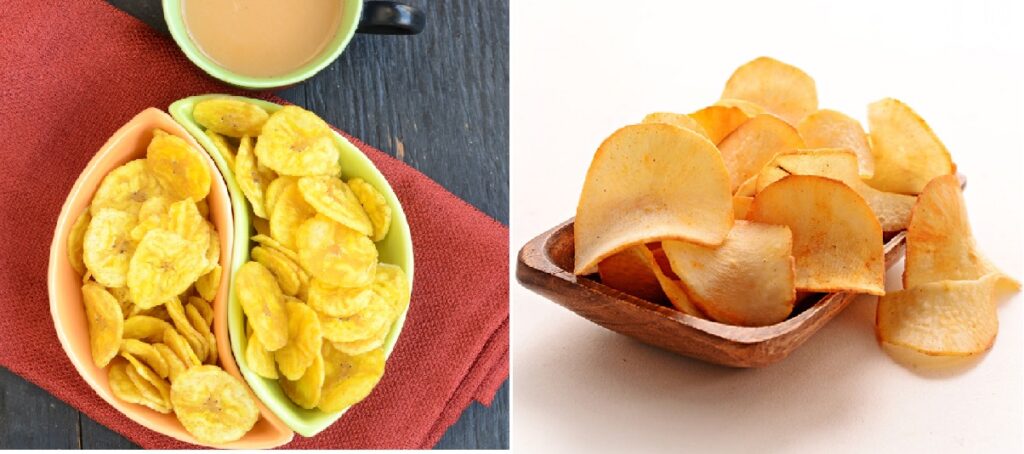 Mural paintings:
A home owner will most likely enjoy viewing one of the exquisite paintings by Raja Ravi Varma. Earlier, Kerala artisans painted traditional mural paintings with natural vegetable colors. Now, these paintings adorn famous temples and palaces such as the Guruvayoor temple, Krishnapuram Palace, Padmanabha temple, etc. Gift someone a piece of exquisite art such as any of these traditional paintings and watch them glow in admiration of the skill altogether.
Aranmula Kannadi:
Here's an item made into its finesse by secrets known only to a specialised family in the temple village of Aranmula – the Aranmula Kannadi. These delicately carved mirrors are made up entirely of metal. Not glass, but polished metal. Often, fake mirrors come into the market. So purchase with caution and from reputed dealers only.
This heritage product is a royal gift which reflects not just the happiness in the face of the beholder, but also fine taste in design.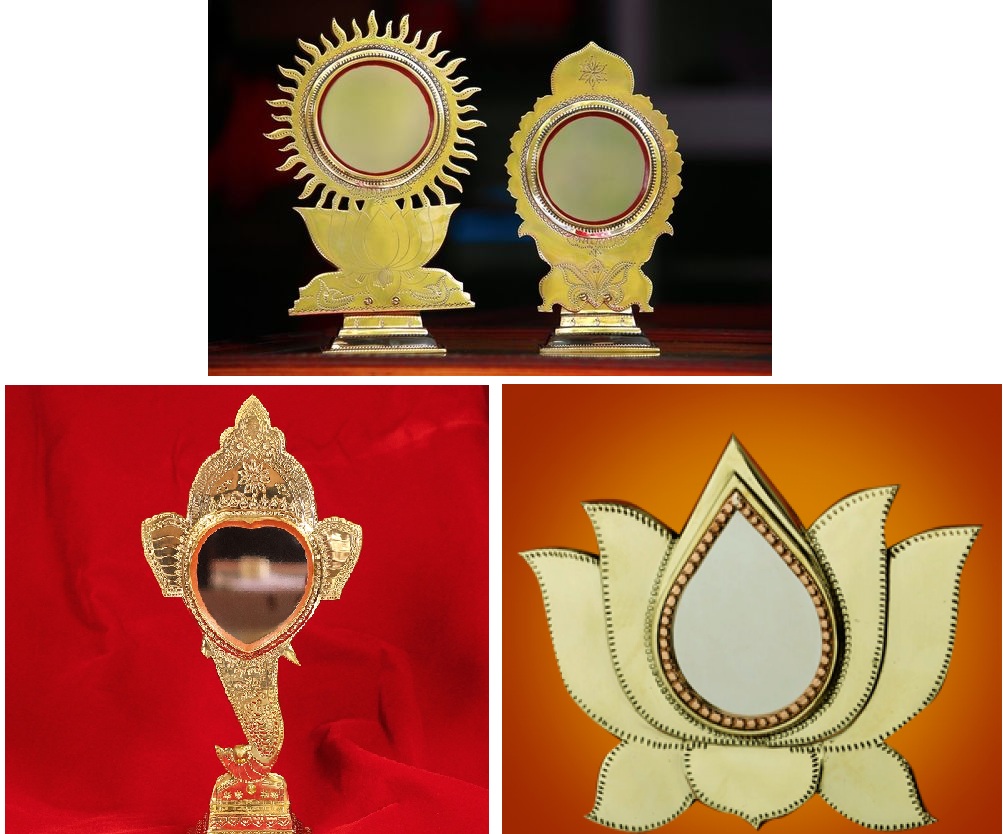 Did you know that the Aranmula Kannadi forms part of the 8 auspicious items of the ashtamangalyam at weddings in Kerala?
Oils
Kerala is the home of Ayurveda. So it's not surprising to find medicinal oils with excellent health benefits sold exclusively here. And that's why you should get your hands on a small case of the state's own "murivenna" (oil for muscle and joint pain relief), filtered coconut oil (for cooking and hair care) and gingerly oil. For aromatherapy, you can take home bottles of oils from sandalwood, eucalyptus, curry leaves, gooseberry and basil.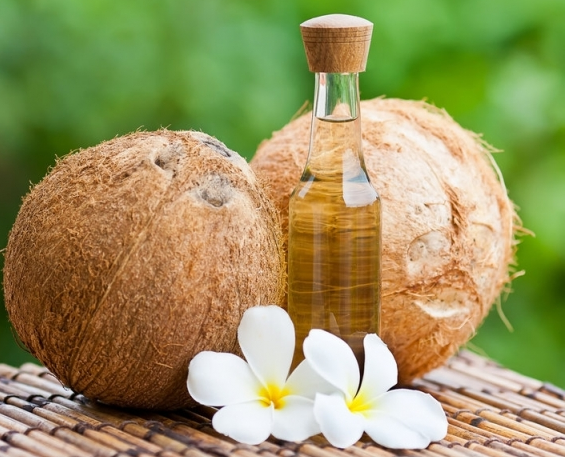 Elephant Figurines:
The Thrissur pooram is a world-famous temple festival which attracts crowds with its humungous display of fireworks and line of elephant warriors. This festival along with many others has popularized elephants as symbolic of Kerala tradition. Miniature elephants made out of fiber, coir, light wood and even marble look great on bookshelves and display tables. So make sure you take home these beautiful Kerala souvenirs.

Deity figurines:
Native to Kerala are sandalwood figurines of deities. The bommakkolu is  a popular deity figurine which Malayalees use in festivities such as Navarathri. Stone models of devis and Shiva are available for purchase from temple grounds. You get them blessed and gift wrapped for your loved ones.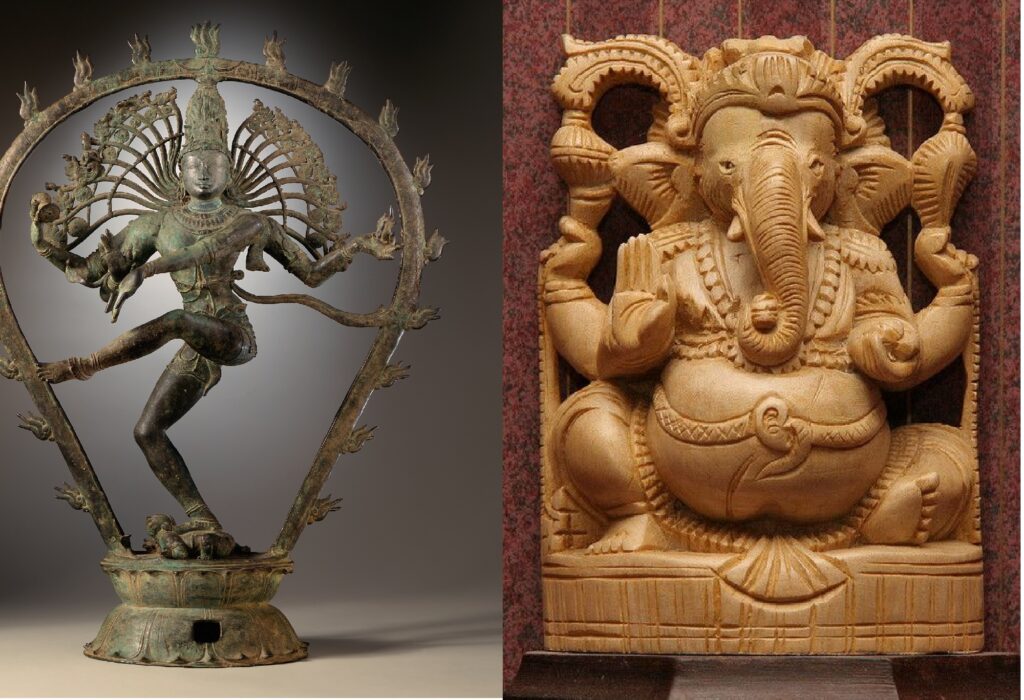 Odakkuzhal or Kerala flute:
This cylindrical wind instrument plays light notes of music with much soul and devotion. The odakkuzhal is an accompaniment to Lord Krishna who preaches his teachings of love and thought through this flute. Gift the taste of music with this divine embodiment.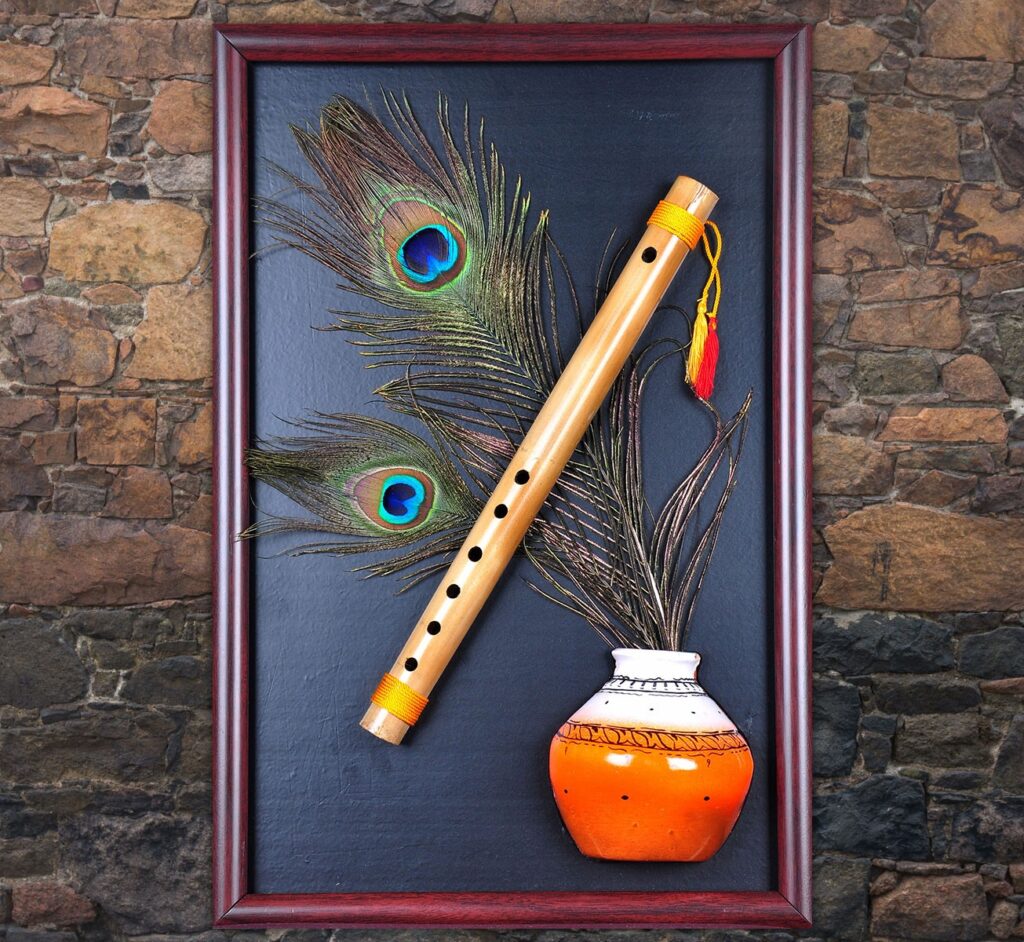 Kathakali masks:
How could you return home without the colorful masks of the Kathakali artists? These heavily adorned masks can come in different sizes and weights and are a must-have in your suitcase if you are shopping in Kerala!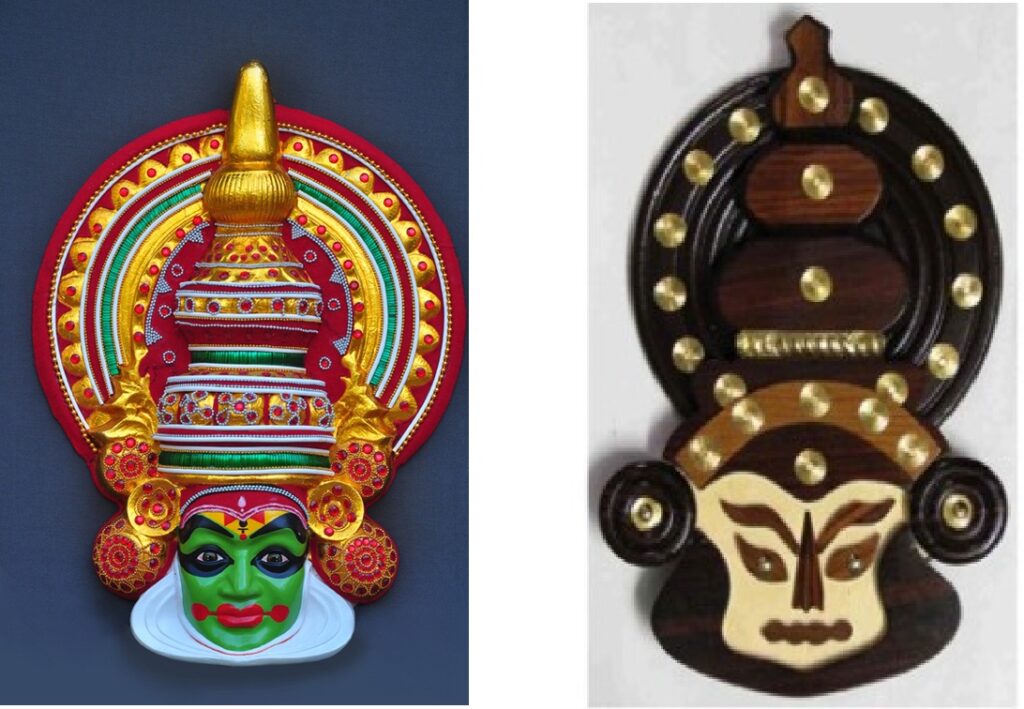 Recent Posts
Recent Comments