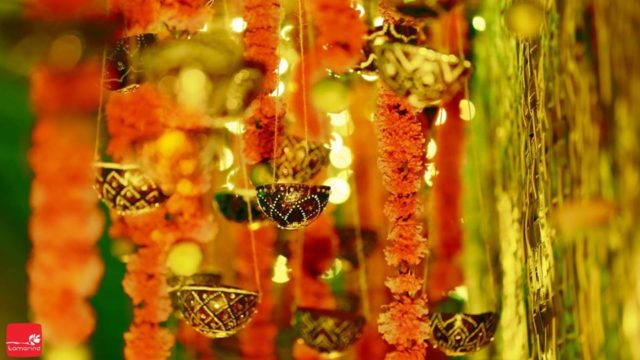 A Hindu wedding is a celebration of rituals and traditions. Hence, it is mandatory to have certain elements such as the thalam platters on the mandap.
Let's see how some non-ritualistic items can lend a complete traditional feel to your wedding function without the hassle of elaborate arrangements.
Hindu wedding decor ideas
Using tender coconut leaves:
Tender coconut leaves find their way into the celebrations of many South Indian weddings and social events such as church and temple festivals. These green shoots can line walkways or hang in tussles from the mandap ceiling. They can even be recreated to mimic fancy animals or flowers.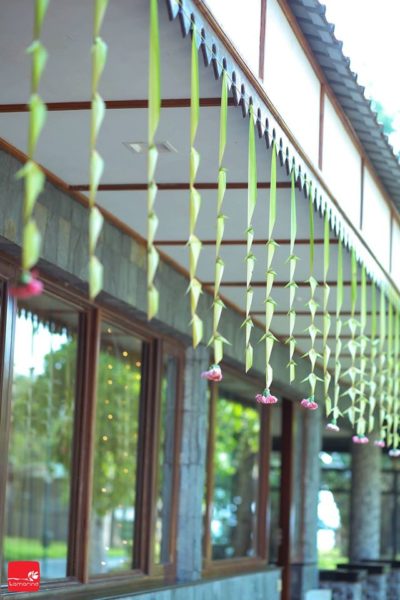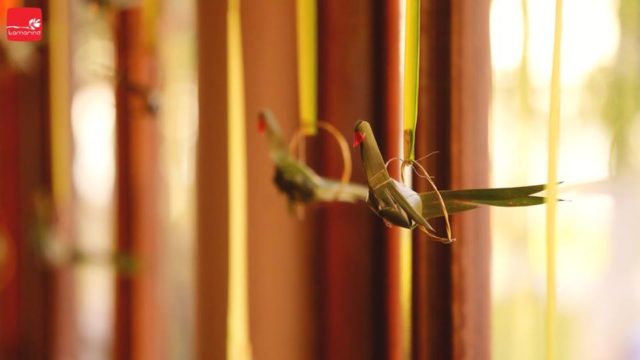 The charm of bangles:
Bangles have that old-world charm which is feminine and traditional in its own way. The beauty of these colourful creations can accentuate hall decor. You can also give them as return gifts to guests.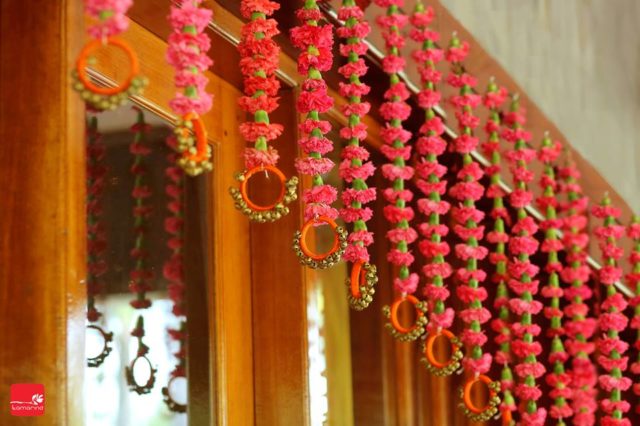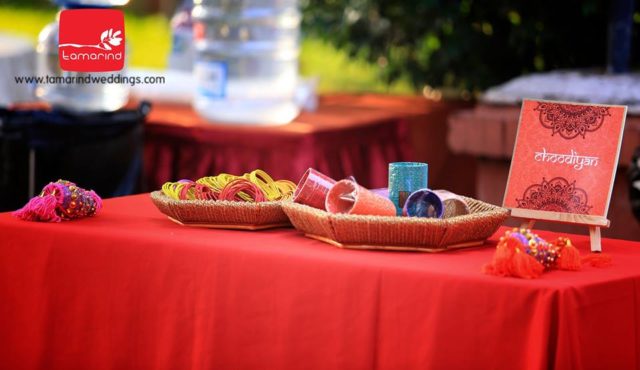 Betal leaves and flower garlands:
Flower garlands date back to old ages where bushes of marigold and jasmine were considered auspicious with symbolic references. Combine the richness of flowers with the tradition of betal leaves and you have yourself rich earthy decor welcoming your guests.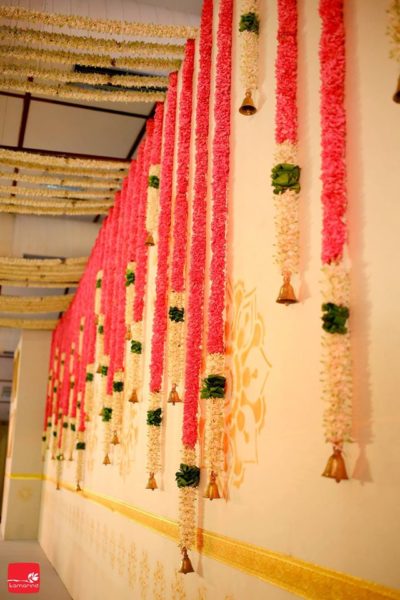 Kolam:
Kolam is a Tamil design made out of rice flour similar to the North Indian variant of Rangoli (Read about Rangoli here). These intricate patterns can line walkways or spread out as a single main attraction in lighted corners of the wedding hall.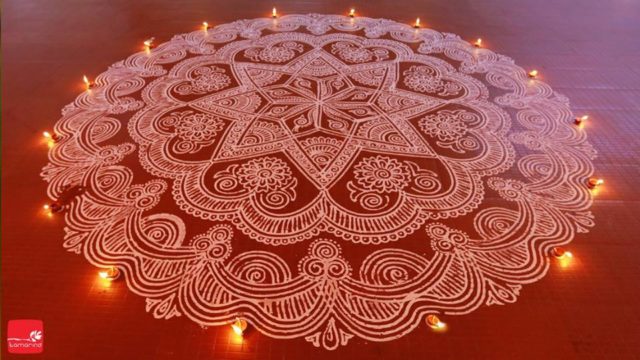 Diyas and lamps:
When bringing the light of new love to your life, why not add some extra warmth in the shade of pretty diyas and sparkling lamps?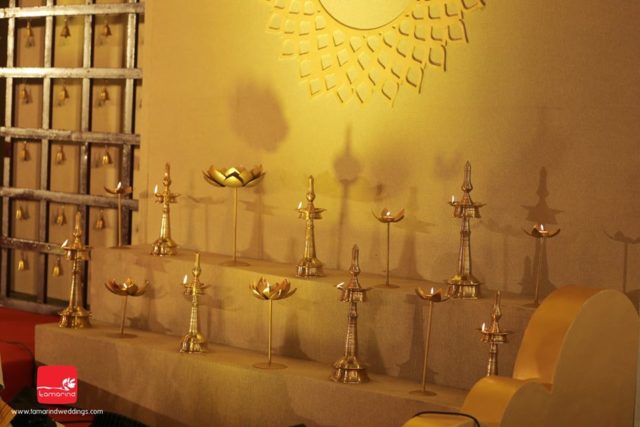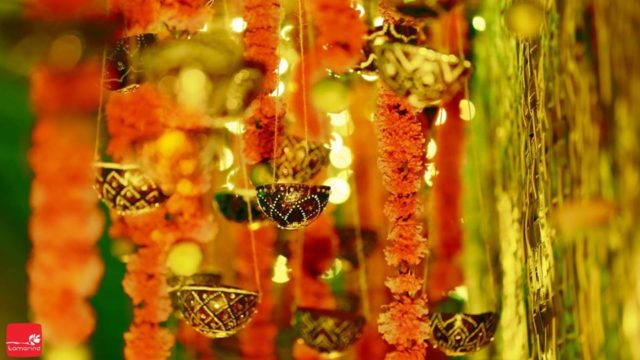 Bells:
Bells are a rather new adornment in the Indian wedding space. These elegant golden chimes can lend their aesthetic appeal to a variety of wedding elements. Clubbing them with soft music will give your guests another worldly ambience.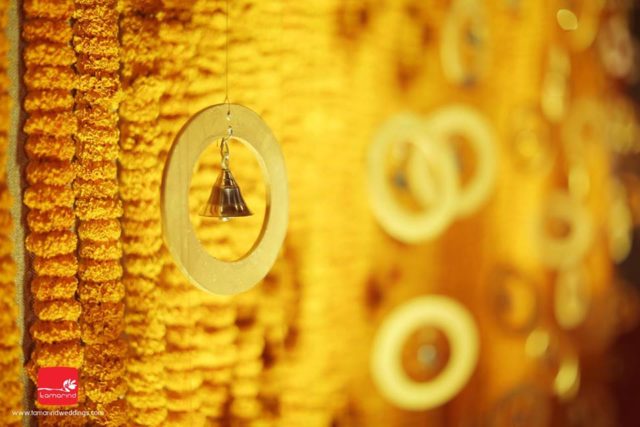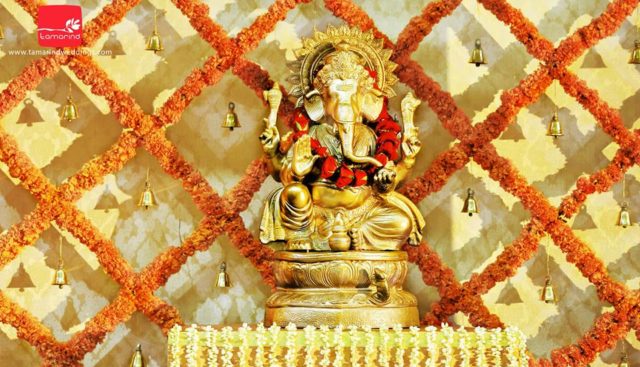 See how you can incorporate your style into your wedding decor. Which ones would you like to bring to the stage to show your guests your love for tradition?
Let's talk and create some great ideas at mail@tamarind.co.in!
Recent Posts
Recent Comments