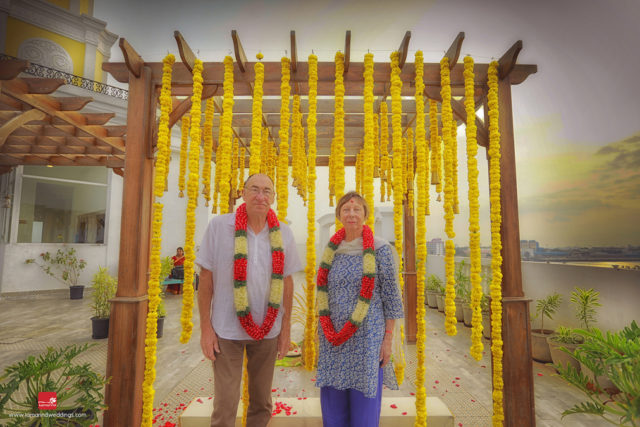 Tamarind Weddings believes that celebrations can occur anywhere anytime. We had the opportunity to rekindle the flames of a beautiful British couple on the shores of the Arabian Sea.
Stuart and Sandra chose to vacation in India in March this year. Their vacation dates coincided with their 51st wedding anniversary and Sandra's 70th birthday. So, to honor this couple who had spent more than half their life together, their daughter Stephanie and Stuart's brother Ian Mason teamed up with us. They briefed us on their idea for a live event to resanctify Stuart's and Sandra's vows and love for each other.
We surprised the couple by holding a vow renewal ceremony on the open terrace garden of the Fragrant Nature Hotel at Fort Kochi. This solemn ceremony was held in the lap of a mandap decorated with the traditional Indian marigolds and brass bells. The south Indian nadaswarams lent music to the shore-lined event.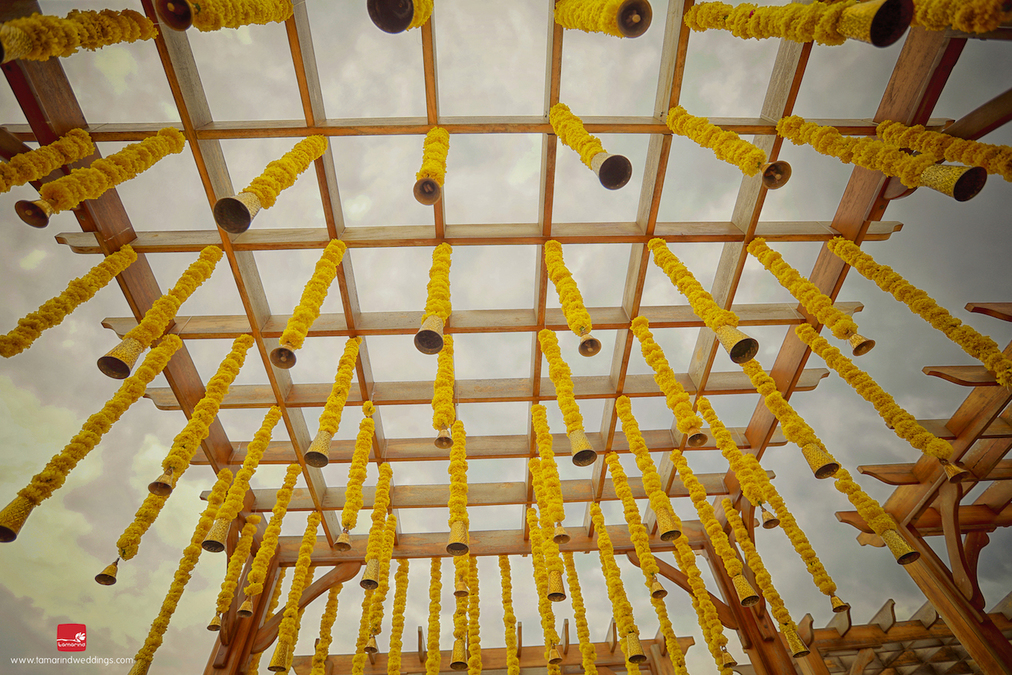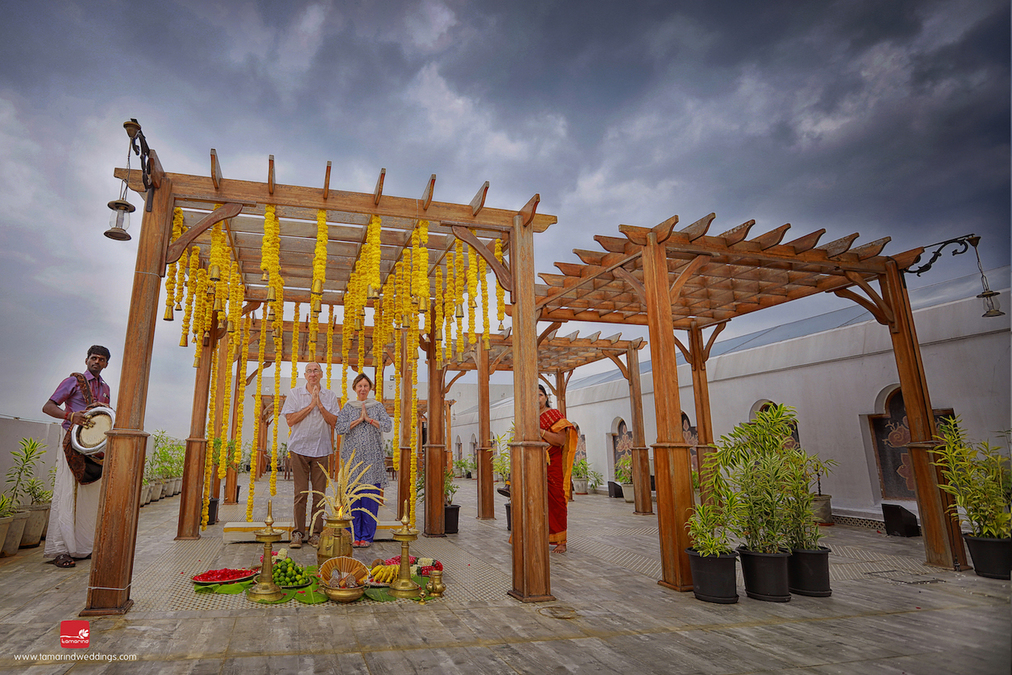 The surprised couple exchanged garlands in the backdrop of soulful nadaswarams. Then, they recited their vows with promises of a brighter and more joyous future together.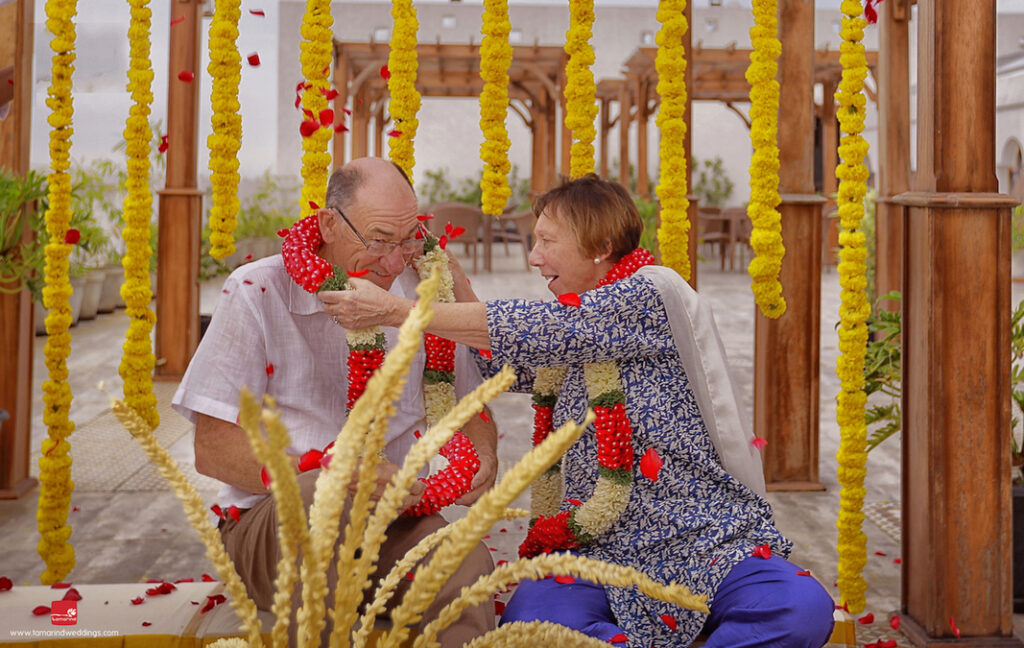 A simple ceremony in the heart of this magnificent country was all that the happy couple needed to bring about their reunion. Stephanie best described her idea as, "a wonderful and a truly heart-warming experience."
She later added on, "I think this could be a great surprise for all parents."

Special celebrations with Tamarind Weddings
Life gives us reasons to celebrate every day. Let's all seek those small pleasures and give them the real celebrations they truly deserve – with Tamarind Weddings.
Be it a quiet candlelit dinner amidst sparkling baywaters or a concept party, we can turn your illusionary dream into delightful reality. Vow renewals, secular marriages, hospitality-based family events – let's work together to create magnificent celebrations!
Talk to us at mail@tamarind.co.in to know more about speciality events.
Recent Posts
Recent Comments