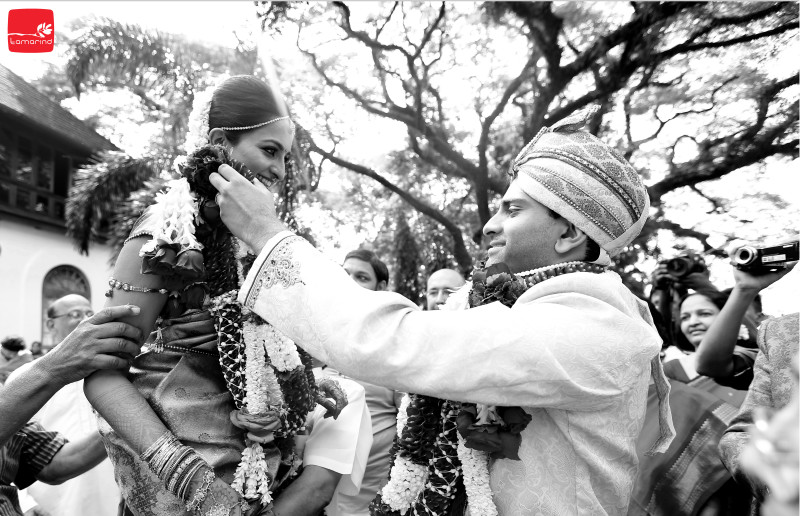 Towering pillars, large chandeliers, intricate woodwork and rustic architecture. Every nook and corner of the Bolgatty Palace speaks of an old world charm. And every chance we get to work with this beautiful heritage venue excites us! We face challenges however, on creating a unique experience in the same venue, over and over again. But this is a welcome twist to our wedding planning experience.
Shoba and Amitav are both successful doctors, settled in the UK. Both of them are self-made, hardworking and humble. Despite being brought up in the West, Shoba is deeply rooted to her Indian culture. This cosmopolitan yet homely outlook is what brought her and Amitav back to their homeland to celebrate their biggest day at the Bolgatty Palace in Kochi.
Shoba and Amitav knew exactly what they wanted for their destination wedding, yet were willing to give us a free hand to achieve it.
We planned a two-day celebration, consisting of a Sangeet, a Wedding ceremony and a Reception the following day. Planning destination weddings are tricky as you must create the right balance. Your guests shouldn't feel like they have to rush from one event to another immediately. Yet, they shouldn't be bored waiting for something to happen. In destination weddings, it is especially relevant to mix up tradition and fun in a good ratio.
Mehendi & Sangeet Eve at the Bolgatty Palace
The festivities began with a Mehendi ceremony onboard a cruise, followed by a song and dance-filled Sangeet night. The entire venue was lit up with lights, giving it a fairytale touch. We didn't have to enrich the premises of the Bolgatty Palace due to its exquisite natural beauty. The right choice of wedding venue helps when taking up destination weddings.
Shoba is a Tamil Iyer, and Amitav hails from Orissa, born and brought up in UK. The wedding ceremony took place as per traditional Iyer wedding customs with a Mandap set up on the palace lawns.
We decorated the Mandap in red and gold to complement the bride and groom's golden attire. Tuberoses tipped with lotuses adorned its ceiling. We strung tender coconut leaves alternated with red and pink carnation roses along the sides of the lawns to demarcate the area.
The reception in the evening took place at the banquet hall of the Bolgatty Palace. We did up the event in a hot pink and royal blue colour palette, which was synchronized to the colours of Shoba's lehenga.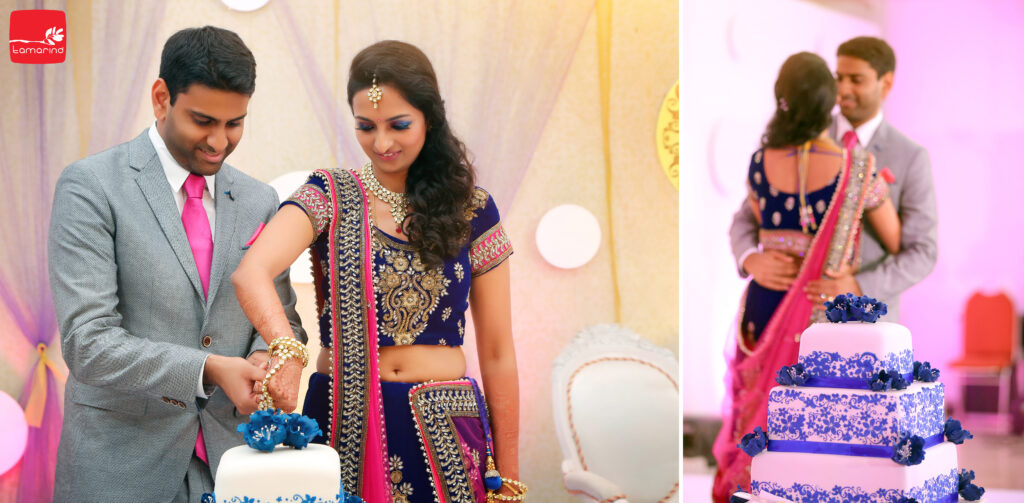 It was a night of love, first dances and heart-warming speeches, finally ending in a burst of colours and fireworks.
Every wedding has a story. With new acquaintances and creative innovations, we learn a new lesson with each experience. Also, we get to showcase a little more of our great land, Kerala.
Are you planning on holding a destination wedding in Bolgatty Palace? Rather than plan it all yourself, consult our wedding planner for some quick guidance! Maybe we could help you come out with some great ideas on how to plan your wedding!
Recent Posts
Recent Comments