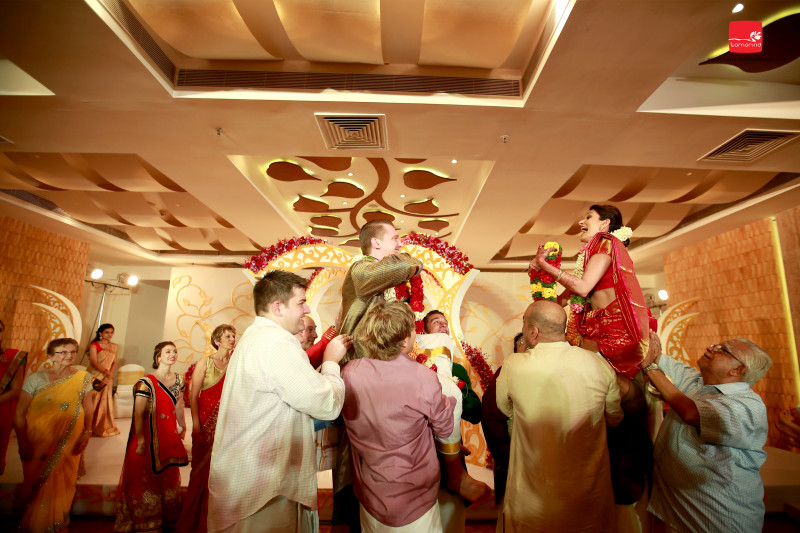 Are you a believer of religious ceremonies, rituals and traditions? Do you follow them ardently?
Or are you one among the throngs of people who believe that rituals and ceremonies are not entirely necessary?
For some people, religion or rituals is not a necessary criteria for marriage. This is obvious with the rise of neutral weddings in Kerala.
Neutral weddings are becoming common among atheists. Atheists believe that matters of the heart do not require the involvement of religious rituals and ceremonies. But if you think such a wedding without the usual fanfare, ceremonial rush and rituals would be bland, then you couldn't be more wrong!
Neutral Weddings as Destination Weddings
Kerala has many exotic locales for destination weddings. So why not use these natural resources as a wedding stage?
Without religious rituals, you have lots of space for personal touches in your wedding plans. A short ceremony, with only close friends and family, on a pristine beach or atop a verdant peak would be awesome! Top it off with a sumptuous feast at the end.
There is no dearth of glorious locations to choose from in Kerala. You can set up an aristocratic theme wedding on the sprawling lawns of beach resorts in Kovalam. The royal setting and kingly spread would lend elegance as you celebrate your new life.
Another way would to tie the knot on a houseboat while cruising around the Alleppey or Kottayam backwaters. It would be a closed and intimate affair. And you can enjoy the scenery and romantic ambience as newlyweds!
Avoiding the Religious Fanfare
Most weddings in Kerala follow a certain system of traditions according to religion. This integrates many religious acts during the wedding. Sometimes, there are rituals even before and after the wedding.
An atheist wedding doesn't follow a system. Since there is no proper religion, you can follow your own system, thus adding a personal touch.
For instance, you can have a formal ring exchange, symbolising your union in a simple way, without mantra chants in the background. Garlands, flowers and bouquets are optional. But you can include them for grandeur.
Each person is unique, with different values and perceptions. Hence, the couple can together decide on what's most important for their formal union.
Everything from the ambience to the cuisine can reflect wholly upon your ideas and requirements. There is ample time for photoshoots and mingling with guests, with a delicious spread waiting towards the end.
Recent Posts
Recent Comments