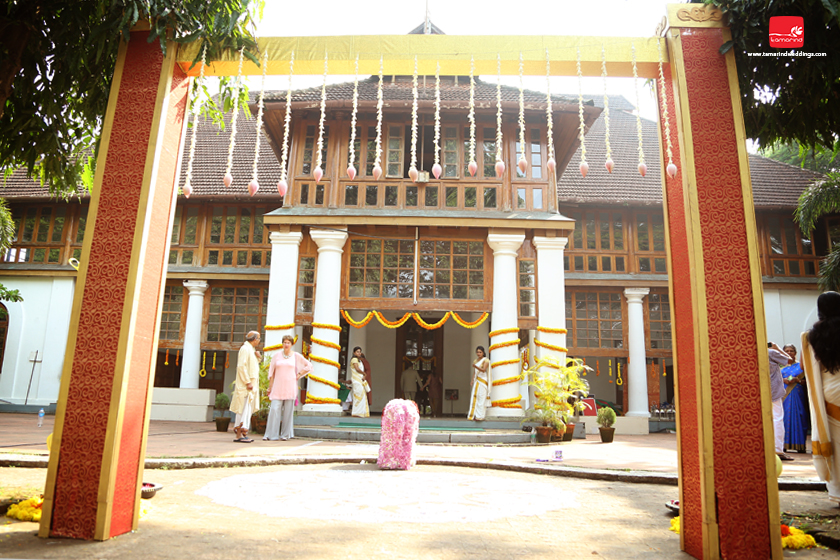 The new age vogue of destination weddings has taken off quite well in Kerala. Kerala is aptly named as God's Own Country for its pristine landscape and delicious cuisine. And the state offers many exotic locales for couples planning to tie the knot grandly.
Kochi is a very prominent tourist destination in Kerala. The city has everything that can keep a traveller on his feet – backwaters, monuments, culture, heritage, and also, the beautiful sea and beaches. While Kochi is known as the commercial capital of Kerala, the place is also popular for destination weddings.
One such sweet spot for weddings is the Bolgatty Palace on the Bolgatty Island, just off the Kochi Marine Drive. Right in the hustle and bustle of city life, you get a calm and serene location right by the sea.
The Bolgatty Palace
Dutch traders found the Bolgatty Palace in 1744. Since then, the authorities have preserved it well. The mansion provides palatial rooms and luxurious amenities to travellers and wedding guests.
Due to its immense popularity, the palace is also called as a Honeymooner's Paradise. The palace has a luscious garden with trees and well-maintained flora. This makes it an ideal location for an exotic island wedding.
The Grand Outdoor Wedding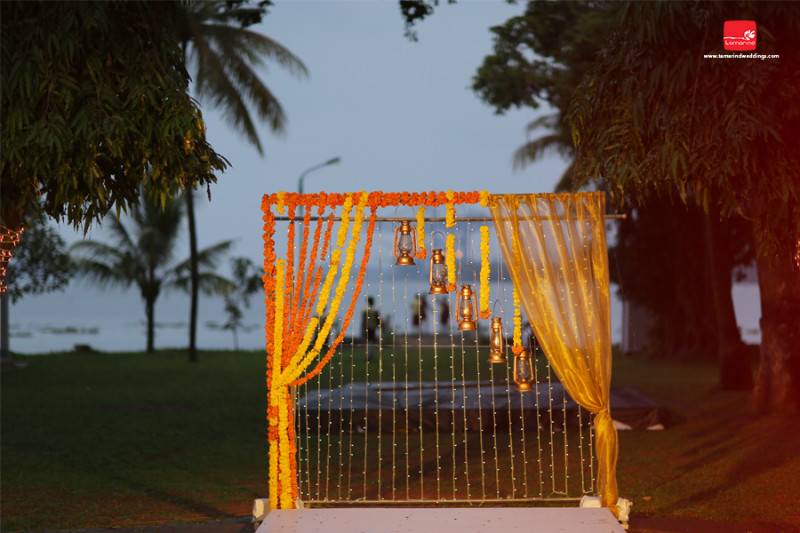 (Decor in the Outdoor)
The Bolgatty Palace has extensive lawns available for wedding and reception purposes. The outdoor lawns are big enough for you to design your own setting depending on your taste, whether traditional or contemporary or themed.
Guests can also stay inside the palace as the resort's richly furnished rooms provide all necessary facilities for entertainment. The resort comprises of a main block, a mansion block and a marina block facing the Kochi marina. The marina block also houses a golf course at one end and six lake view cottages at the other, available for rent. You can rent these for your guests.
You can access the Bolgatty Palace by taking a short boat ride from the Kochi Marine Drive. Often for weddings, couples arrange elaborately decked private boats which reflect the event theme. Moreover, guests can also enjoy the short ride, revel in the sea air and take in the sights.
You can also arrange for a private boat ride around the island and the Marine Drive, after the wedding ceremony, for your close friends and family. With entertainment and food on-board, it will be an evening of fun and relaxation.
For Bookings – 0484- 4060210/4059210
For More Information Click: Bolgatty Palace
Recent Posts
Recent Comments