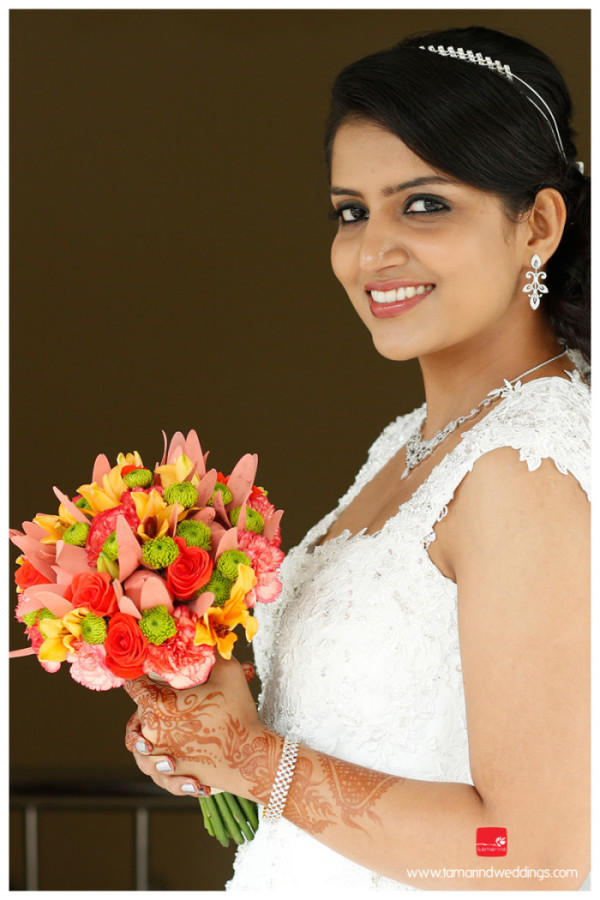 It's almost impossible to imagine a wedding without flowers. The bright fragrant blooms find their way into the decor, the ceremony and even, on to the bride and groom. Of these, a particular bunch garners a lot of attention – the bridal bouquet.
The tradition of the bride carrying a bouquet dates back centuries. Though back then, the posies were a lot different from the ones seen today. In the past, the bride usually carried a bunch of herbs and strong smelling spices to the wedding altar. The spices and strong odour were meant to ward off evil spirits and of course, for their fragrance.
Tips for choosing the best Bridal Bouquet
Flowers were symbols of fertility and one of the first to make its appearance in a bridal bouquet was the orange blossom. Later, the bride chose flowers with significant meanings, like roses for everlasting love, lilac for first love, ivy for fidelity etc.
Today, the bridal bouquet is an integral part of the colour scheme. They range from exotic orchids to a posy of local blooms. They may be as daring or demure as the bride's heartfelt wish. Blossoms can either compliment or contrast the dress. Bouquets are often made by choosing flowers that hold a special meaning for the couple.
The bridal bouquet must be as elaborate or simple as the wedding dress. With that simple rule, one just can't go wrong! A grand wedding gown calls for a large arrangement of flowers; a sheath dress for a light, airy one. Just make certain the blooms don't overshadow the wedding dress and not cumbersome to carry. Another rule of thumb, the bridal bouquet is usually bigger than the bridesmaid's ones.
Did you know?
Did you know, this bunch of bridal blooms can enhance proportions?  A petite bride should preferably carry a teardrop shaped posy giving an illusion of height. Brides who are not short of height can go in for large, round bouquets and those with a full-figure should ideally opt for a cascade or tear drops.
For an intimate wedding, the groom can be the one sending the bridal bouquet before the wedding ceremony! Or pick a bunch of flowers from your mother's garden. A bunch of lotus buds from the local pond or a simple tight arrangement of jasmine garland could be eye-catching.
Whatever the bride's choice, the sight and scent of the bouquet will linger amidst the fond memories of that special day!
Recent Posts
Recent Comments